Trading in your car means you don't have to go through the hassle of selling it to a private buyer. Instead, you can bring your vehicle into a dealership like Huffines Hyundai Plano and drive off with a new car. This process doesn't come without some prep work, though. Below, you can learn what you should do before trading in your car.
Know How Much Your Car Is Worth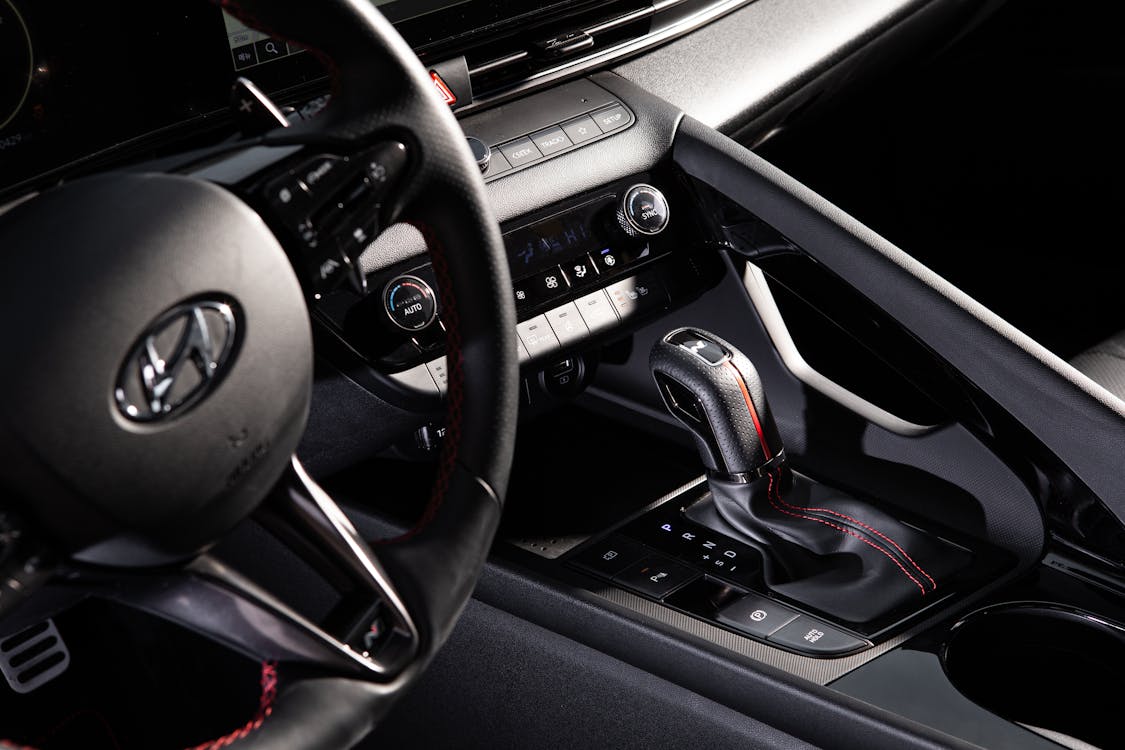 You can prepare yourself for a vehicle trade-in by learning the value of your current vehicle. It may not be worth the same amount for which you bought it due to depreciation. However, it might be of similar value if it's in excellent condition or if your specific vehicle model is in high demand.
You can visit our Value Your Trade page to get your vehicle's market offer from Kelley Blue Book. All you have to do is provide some basic information about your vehicle, including its:
Year.
Brand.
Model.
Style.
Engine.
Transmission.
Drivetrain.
Mileage.
Color.
Condition.
Once you provide this basic information, the page will generate an estimated value for your vehicle. Once you learn this number, you can know what to expect at the dealership. You may also start thinking about what kind of vehicle you can afford with your trade-in value.
Understand Your Finances
Knowing how much your current vehicle is worth is only half the battle. You can also prepare yourself by learning about your financial situation. If you've already paid off your car loan in full, you won't have to worry about any liens. If you still have a portion of the loan to pay off, you can consider whether you have positive or negative equity. Positive equity is when you still owe money on the loan but the value of your trade-in is greater than your remaining loan amount.
Negative equity is when you still owe money on the loan and the value of your trade-in is less than your remaining loan amount. You can still trade in your vehicle if you have negative equity, but it'll require more planning. If you have the cash available, you can use a down payment to make up the loan's difference. The difference can also roll over into your new car loan, but you should be prepared to make higher monthly payments.
For example, imagine that you have a car that's worth $10,000, and you have $15,000 remaining on the loan. This is an instance of having negative equity, which some people may refer to as an upside-down car loan. You can roll over the $5,000 difference into your new car loan.
Gather Your Car's Documents
You can't show up to the dealership with the car alone and expect the trade-in process to go smoothly. It's important that you bring the appropriate supporting documents. One of these documents is the car title, which proves you have the authority to transfer ownership of the vehicle. If you don't have it, it's not a big deal. You can request a lost title replacement at the dealership where you initially bought it, but it's helpful to bring it with you so you don't have to make this request.
Another document to bring with you is your car's registration, which can serve as further proof of ownership. You should also bring details about your loan if you're still paying off your vehicle. Bring proof of the remaining loan amount, the lender through which you acquired the loan, and the account number associated with your loan.
Still, you can also bring proof of maintenance that your vehicle has received. When you can show that your vehicle has been serviced regularly, the dealership may make you a better offer for your vehicle. Even if the car doesn't show any signs of maintenance problems, a dealership may offer you a lower amount if you can't show a history of regular maintenance.
Clean the Inside and Outside Thoroughly
When you're trading in your vehicle, you'll want to put your best foot forward. You can do so by beautifying your vehicle's exterior and interior. Wash the outside of your vehicle thoroughly. While you may take it through an automatic car wash, you can consider washing and drying it by hand so you can perform a more thorough job. Apply a fresh coat of wax so you can bring it into the dealership with a shine. Ensure that you follow the instructions on the specific wax product you buy so you don't leave any streaks behind.
You can also clean up the inside of your vehicle. Vacuum the floor and seats. Get an attachment head so you can get those tricky-to-reach spots in between all the seats. Remove all candy wrappers, receipts, water bottles, and other trash from your vehicle. When you clean up your vehicle's interior and exterior, you can help your vehicle make a stand-out impression, and you may receive a higher offer than you would if you brought in an unclean car.
Bring Extras With You to the Dealership
Think about what accessories the vehicle came with when you first bought it. Are all the floor mats where they're supposed to be? Do you have an extra set of keys? Do you have to account for a DVD that comes with the navigation system? Whatever accessories you may have, make sure to bring them with you. Missing components may cause the dealership to offer you a lower price than if you had everything that came with your original purchase.
Check for Small Issues
Is there anything you can do on your own to make your vehicle more appealing? For example, you can top off coolant levels or windshield wiper fluids easily. If you notice larger issues, like dents or engine troubles, you can leave these repairs for the dealership. Here, certified technicians can make the necessary repairs more efficiently than if you were to try on your own because they have the equipment, labor, and knowledge to do so.
After reading through this guide, you should feel more prepared to trade in your vehicle. Browse our new vehicles so you can start figuring out what vehicle you want to take home. Contact us today to get in touch, or visit our finance center to learn more about vehicle trade-ins.